News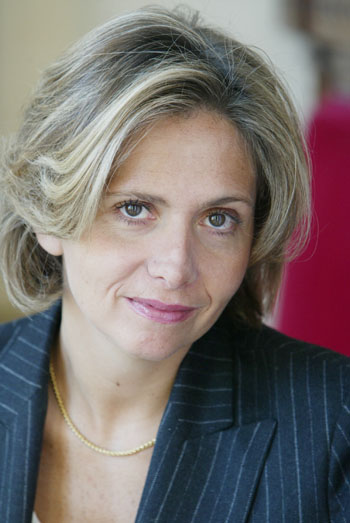 A NEW RESEARCH MINISTER
On May 18th, 2007, Valérie Pécresse, 39, was appointed minister for Higher Education and Research in Prime Minister François Fillon's government. Pécresse, a graduate of the Ecole des Hautes Etudes Commerciales (HEC) and a former student at the Ecole Nationale d'Administration (ENA), stated that she wished to "improve the professional status of teachers and researchers in France." She is in charge of conducting a major reform in higher education, to give universities greater autonomy and optimized management.
CNRS Restructures its International Policy Offices
CNRS recently established a "European and International Policy Council" (CPEI), chaired by Jean-Jacques Gagnepain, senior researcher and adviser to CNRS President Catherine Bréchignac. This council will take part in defining CNRS' overall European and international strategy. It is composed of fourteen members of various nationalities appointed for four-year terms. They include academic and industrial science policy directors, as well as personalities from outside the science community chosen for their specific qualifications.
Concurrently, the former Office of European and International Relations (DREI) was split into two separate offices, the Office of International Relations (DRI) and the Office of European Affairs (DAE). Izo Abram will stay in charge of the DAE, while Frédéric Bénoliel was appointed head of the DRI. Bénoliel, who has a public law degree and is a specialist in Asian markets, has set up and headed overseas subsidiaries of major French industrial groups. He was chairman of the Rhône-Mérieux Laboratory's Japanese subsidiary between 1989 and 1994, and until 2005, chairman of Biomérieux's Asia-Pacific area. "The new organization aims to promote an ambitious international policy better adapted to specific interactions, within and outside Europe," comment Catherine Bréchignac and Arnold Migus, respectively president and director general of CNRS.
Tribute
Pierre-Gilles de Gennes (1932-2007)
Pierre-Gilles de Gennes passed away May 18th, 2007, at the age of 74. "He was known as a humanist, a teacher, and a man who had a keen interest in all the sciences. It won't be forgotten that he was above all one of the greatest physicists of his time," said CNRS President Catherine Bréchignac, paying tribute to the French scientist who was awarded the Nobel Prize in physics in 1991. CNRS recognized his immense talent very early on when he was awarded the CNRS gold medal in 1980. This pioneer of the physical chemistry of "soft matter," who was a professor at the Collège de France and a member of the French Academy of Sciences, was a distinguished scientist in many fields. The applications of his work on liquid crystals are a daily reminder of this legacy. He began his career at the French Atomic Energy Agency (CEA), before joining in 1961 the Solid-state Physics Laboratory (LPS) at Orsay. In 1971, he moved to the Collège de France where he became increasingly interested in chemistry. Seven years later, he became head of the Higher School of Industrial Physics and Chemistry of the City of Paris (ESPCI), a position he occupied for over 25 years. Throughout his career, he tackled a wide variety of subjects, including superconductivity, magnetism, and polymers, before switching to the life sciences at the age of 70 and joining the Institut Curie, where he turned his attention to an entirely new field: memory and the sense of smell. He will also be remembered for his interest in teaching and education, for which he was awarded the Prix Roberval for scientific communication in January 2007.
>> 97 % is the percentage of French people who believethat the government should make research a priority in the coming years.1 Ninety percent of peoplesurveyed are interested in the advances made by research, but 64% of them feel that they are not sufficiently well-informed.
1. Opinion poll carried out on May 11-12 on a sample of 1013 people for LH2/Salon de la Recherche.
European Research Council Launched
The European Research Council (ERC) was officially launched in Berlin on February 27-28, 2007. The aim of this autonomous European body is to support the most original and innovative research projects "at the frontiers of knowledge," in all scientific fields. Funded by the 7th Framework Program for Research and Technological Development (FP7), the ERC will have a budget of €7.5 billion over the next seven years. It is led by an independent scientific council made up of 22 top European scientific personalities. The first call for proposals, already sent out, will allocate direct funding to the tune of €300,000 in 2007, to researchers starting their careers.
© Losange Photo/ CNRS Photothèque