Nominations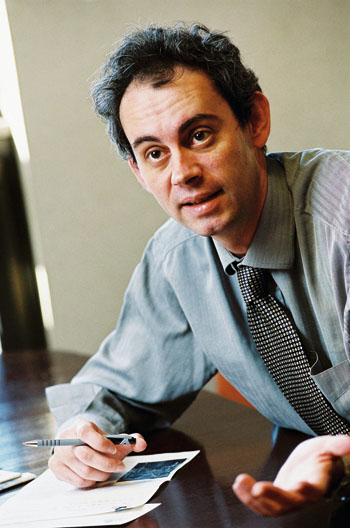 ---
© E. Martin/CNES
---
Arnaud Benedetti in charge of communication
On September 1st, Arnaud Benedetti, 41, became the new director of communication at CNRS (DirCom). Since 2002, Benedetti was director of external communication, education, and public affairs at the French national space center (Centre national d'études spatiales, CNES), as well as a member of the executive committee. His academic background boasts two graduate degrees, one in social sciences from Ecole normale supérieure (ENS) and the School for graduate studies in social sciences (Ecole des hautes études en sciences sociales, EHESS), and another in political science from the Institute for political studies (Institut d'études politiques, IEP). Benedetti was previously head of the CNES press department and in charge of CNES relations with members of parliament (1995-2001), a parliamentary contributor at both the French National Assembly (1988-1991) and the European Parliament (1991-1993), and a delegate to the Prime Minister's scientific advisor (1993-1995).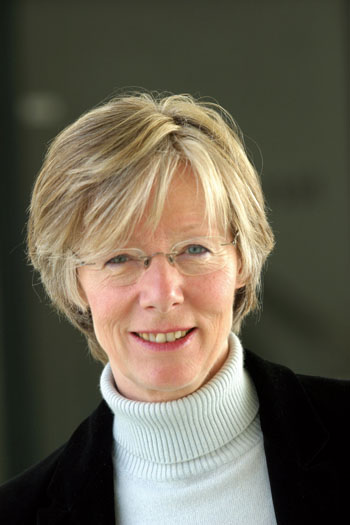 ---
© C. Lebedinsky/INRIA
---
Christine d'Argouges heads the Human resources department
In September, Christine d'Argouges was appointed director of human resources at CNRS. She joined CNRS in 1974 and has since 1982 held various personnel management positions, first at the Ministry of Research, followed by the National Institute of Health and Medical Research (Inserm) and the National Institute of Agronomic Research (Inra). From 2000 to 2005, Christine d'Argouges was the secretary-general of the Institute of Research for Development (IRD), to become at the end of her term assistant general manager of the National Institute for Research in Computer Science and Control (Inria).
> www2.cnrs.fr/presse/communique/921.htm
Radiation, a Threat to Microelectronic Devices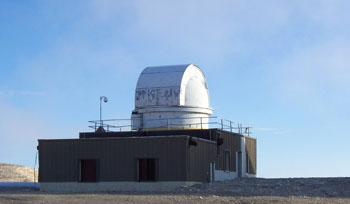 ---
© J.-L. Autran/CNRS Photothèque

The ASTEP L2MP-STMicroelectronics platform is located at the Plateau de Bure Observatory.
---
ASTEP,1 the very first European platform to focus on radiation characterization, was inaugurated on July 5, 2006, at the site of the Plateau de Bure Observatory (Hautes Alpes region), towering at an altitude of 2552 meters. Its creation was a joint project between the Provence Materials and Microelectronics Laboratory (L2MP)2 and the ST Microelectronics company.3 Its objective is to evaluate the sensitivity to cosmic rays and particle flux of the complex miniature circuits that make up our cell phones, HDTVs and other basic communication equipment. Although relatively weak at sea level, these particle fluxes increase significantly with altitude, becoming a thousand times higher at airline cruising altitudes. Some particles are considerably invasive and can lead to logical faults and even severe failures in electronic circuits, especially semiconductor memories, by depositing an electric charge in the integrated circuits. Therefore, manufacturers and circuit designers are eager to understand the physical mechanisms behind such failures. They hope this knowledge will help take greater preventive action and develop electronic systems immune to the terrestrial radiation environment, one of ASTEP 's key scientific objectives.
Contact: Jean-Luc Autran
2. Laboratoire matériaux et microélectronique de Provence (CNRS / Université Aix-Marseille 1-3 / Université de Toulon joint lab). www.l2mp.fr
3. www.st.com
€50.5 billion
This figure represents the European Union's budget earmarked for the 7th Framework Program for Research and Technological Development (FP7) for 2007-2013, marking an increase of over €2 billion per year, compared to the previous time period.
More French researchers
In 2004, the number of people working in French R&D1 (excluding Defense) was reported to be 348,700–showing a 1.9% increase compared to 2003. Of these, 57% were employed in the private sector and 43% in the public sector. The other figures disclosed by the Ministry of National Education, Higher Education and Research in its 2006 study ("Indicators and Statistical References on Education, Training and Research"), shows that 34% of public-sector researchers are women, as opposed to 21% in the private sector.
1. Estimated as the research full-time equivalent (FTE).
> www.education.gouv.fr/cid2932/recherche-et-developpement.html