Nominations
New Faces at CNRS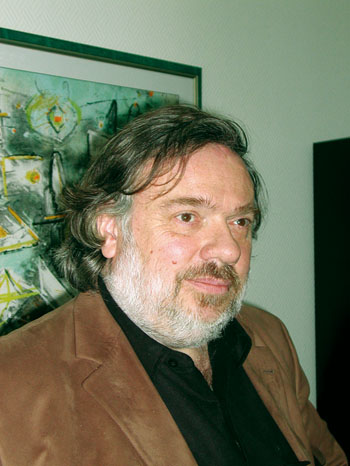 ---
© CNRS Photothèque/INSU
Dominique Le Quéau
---
On May 16, 2006, Dominique Le Quéau was named Director of the National Institute of Earth and Astronomical Sciences (INSU).1

This plasma physics expert joined CNRS in 1988 as Senior Researcher after having taught at the Ecole normale supérieure.

From 1996 to 2003, he managed the Radiation Space Studies Center in Toulouse,2 and the Midi-Pyrénées Observatory3 from late 2004 until June 2006.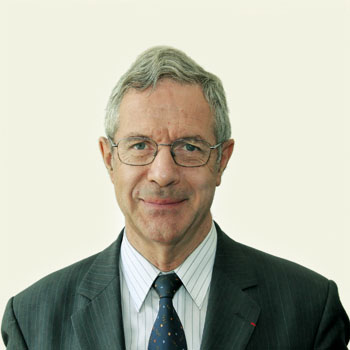 ---
© MDESR/Depcom
Maurice Gross
---
Maurice Gross joined the CNRS management team in April as a consultant to the Director General and is responsible for creating and implementing the Partnership Department (DPA).4

This former advisor to four French Ministers of Research (François Loos, Claudie Haigneré, François d'Aubert, and François Goulard) was responsible for CNRS relations with higher education and research organizations between 1994 and 2001.

The DPA will be in charge of reviewing regional projects and contracts and ensuring dialog between CNRS and local administrations and academics.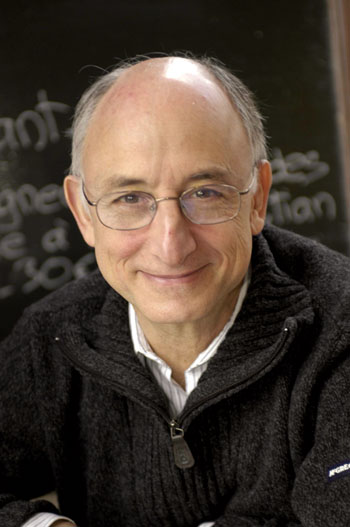 ---
© CNRS Photothèque
Izo Abram
---
Izo Abram will take over on July 31, 2006, as the CNRS Director of European and International Relations. Senior Researcher at the Photonics and Nanostructure Laboratory.5

Abram is currently European affairs advisor to the Director General. He also coordinates the European "NanoSci-ERA" (Nanoscience in the European Research Area) program.6

1. Institut national des sciences de l'Univers.

2. Centre d'études spatiales des rayonnements (CNRS / Université Toulouse-III joint lab).

3. Laboratoire de photonique et de nanostructures, CNRS lab.

4. Direction des partenariats.

5. CNRS / IRD / CNES / Université Toulouse-III joint lab.

6. See CNRS International Magazine issue 2, Spring 2006, p 40.

French law on research

Eagerly awaited by the scientific community, and after a two year debate, the final version of the Law for Directing and Scheduling Research (LOPR)1 was adopted by the French Parliament in March 2006. With this "pact for research," the public research budget should increase from €19.7 billion in 2005 to €24 billion in 2010.

1. Loi d'Orientation et de Programmation de la Recherche: See CNRS International Magazine issue 1 Winter 2006, p 4.

G8 at CNRS

On May 14, 2006, CNRS hosted the 25th meeting for the presidents and directors of research organizations in G8 industrialized countries. The meeting took place at CNRS headquarters and was presided by Catherine Bréchignac and Arnold Migus–respectively CNRS President and Director General. Each member (Canada, France, Germany, Great Britain, Italy, Japan, Russia and the United States) presented its country's scientific policy, its evolution, and new research trends. First held in 1979, this meeting provides an opportunity for informal discussions on each country's scientific orientations. The meeting has been held annually since 1981 and is hosted each year by a different G7 member (now G8 with Russia's accession in 1997).

258

patents were filed by CNRS in 2005, according to the French Industrial Property Institute's (INPI) annual ranking.1 This commendable result puts CNRS in 9th place of the 20 best patenting enterprises ranking. Two other research organizations are present in this list: The Atomic Energy Center (CEA)2 comes in 7th, while the French Petroleum Institute (IFP)3 is 19th. This year, the automotive industry did particularly well, taking four of the top five spots in the list.

www.inpi.fr/front/content/ART_851_456.php?archive=0&StartRow=9&order=1

1. Institut national de la propriété industrielle.

2. Commissariat à l'énergie atomique.

3. Institut français du pétrole.

ANR New Director

Jacqueline Lecourtier has been named new director of ANR, the French National Research Agency.1 She began her career with CNRS in 1974, to then join the French Petroleum Institute2 in 1981. Founded in 2005, ANR is an organization that finances research projects for public research organizations, universities, and companies. In 2006, ANR has an €800 million budget to fund research projects (for up to four years).

1. See CNRS International Magazine issue 1 Winter 2006, p 4.

2. Institut français du pétrole.