Paris, 2 October 2018
Gérard Mourou wins the 2018 Nobel Prize in Physics
Gérard Mourou, professor and member of the Haut-collège of École Polytechnique, has been awarded the 2018 Nobel Prize in Physics. He shares this award with Donna Strickland (Canadian) for having jointly developed a method for generating high-intensity, ultra-short optical pulses. The third winner, Arthur Ashkin (American), also received the award for the invention of optical tweezers and their application to biological systems. The Swedish Academy particularly highlighted the use of these two techniques in the medical field.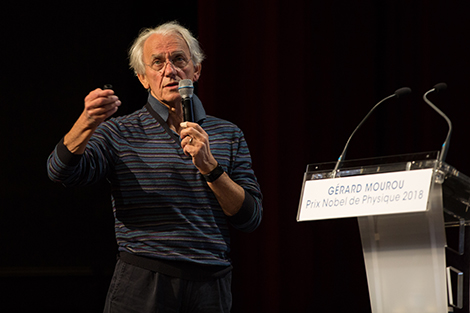 ---
© Jérémy Barande – École Polytechnique
Gérard Mourou, 2018 Nobel prize laureate in physics
---
More pictures of Gérard Mourou
(credit : Jérémy Barande – École Polytechnique).
---