Antoine Petit was born on June 18, 1960 in Levallois-Perret, near Paris. After earning a teaching degree in mathematics in 1982, he completed a PhD in computer science at the Université Paris-Diderot in 1985. He first worked as an assistant professor at the Université d'Orléans, then as a lecturer at the Université Paris-Sud. He was seconded to the CNRS for the first time in 1991, as a researcher at the Laboratory for Computer Science, LRI (CNRS/Université Paris-Sud).

In 1994 Antoine Petit became a professor at the ENS Cachan, and was named director of the Computer Science Department the following year. In November 2001 he joined the French Research Ministry as deputy director of the Research Department, in charge of Mathematics and Information and Communication Sciences and Technologies. That same year he was elected a member of the National Committee for Scientific Research, in the Computer and Information Sciences section.

Antoine Petit returned to the CNRS in early 2004 as scientific director of the Information and Communication Science and Technologies Department, before becoming inter-regional director for South West France.

In August 2006 he was seconded to the French National Institute for Computer Science and Applied Mathematics (Inria) as head of the Paris-Rocquencourt research center. In September 2010 he became deputy CEO of the Institute, and was named Chairman and CEO in October 2014.

Since April 2017, Antoine Petit has been the non-executive president of the IHEST (Institut des Hautes Etudes pour la Science et la Technologie). He is also a member of the French National Industry Council (CNI), the scientific board of the French parliamentary office for the assessment of scientific and technological choices (OPECST) and the higher scientific board of the French national aerospace research center (ONERA).

Antoine Petit has been made a Chevalier of the French Legion of honor and an Officer in the National Order of Merit.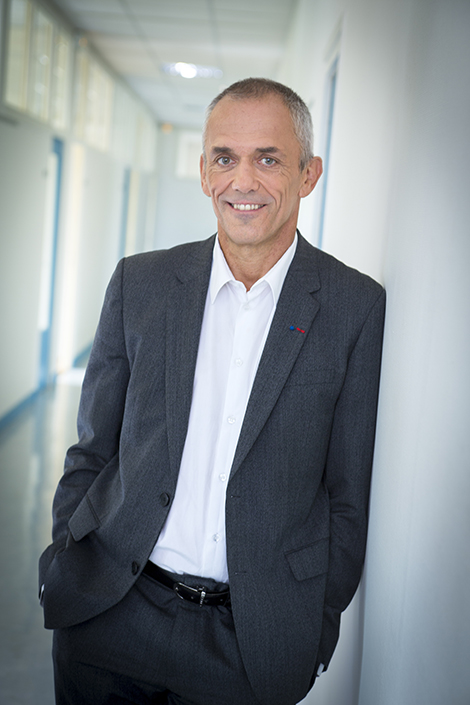 ---
© Inria / Photo C. Morel
---
Download the press release: