An alumna of the École Normale Supérieure de Cachan, Anne Peyroche received an advanced teaching diploma (agrégation) in biochemistry and bioengineering in 1994, after achieving the highest score for the diploma exam. The following year she received a French DEA degree for studies in molecular and cellular biology. At Pierre and Marie Curie University (UPMC) in 1999, she defended her thesis on the exchange factors of the small G-protein ARF, involved in intracellular traffic. As a researcher at the French Alternative Energies and Atomic Energy Commission (CEA), Peyroche first investigated the intracellular traffic of proteins, then turned her attention to biological responses to DNA damage, and finally studied proteasome assembly. She was made deputy director of the Génétique Moléculaire et Destin Cellulaire research unit (CNRS / CEA / Paris-Sud University) in 2013.
From 2012 to 2014, Peyroche held a seat on the French National Committee for Scientific Research, as a member of the section "Genome Organization, Expression, and Evolution; Bioinformatics and Systems Biology."
She was named research adviser for the Office of the Secretary of State under the French Minister of Higher Education and Research in May 2014. In October 2015, she became deputy cabinet director for research within the same office.
On January 18, 2016, Alain Fuchs, then president of the CNRS, appointed Peyroche Chief Research Officer.
Anne Peyroche is married and has two children. A Knight of the French National Order of Merit, she received the 2009 Victor Noury Thorlet, Henri Becquerel, and Jules and Augusta Lazare Prize of the French Academy of Sciences and the 2010 Irène Joliot-Curie Young Woman Scientist Prize.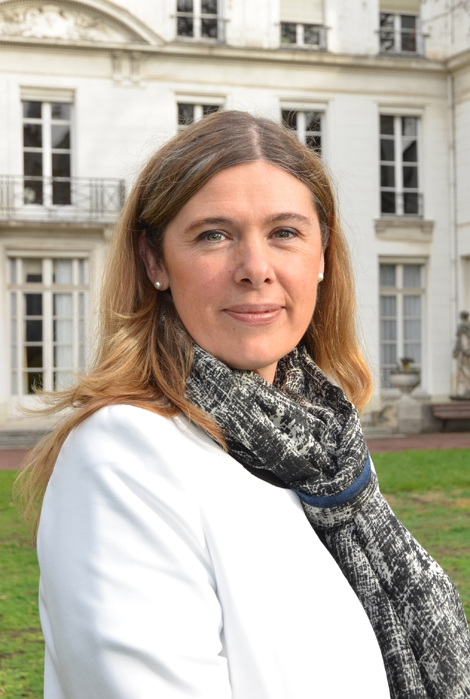 ---
© Elodie Morel / CNRS
---
Download the press release :