CNRS president Alain Fuchs praises Jean Tirole as "
an exceptional theoretician who has succeeded in modeling key economic issues and broadening the international scope of this research
."
The body of Tirole's work is based on two concepts:
- Game theory, which represents and predicts the strategies of various players in a situation of interdependence, with all players pursuing their own goal;
- Information theory, which takes into account the strategic use of privileged information by those same players.
Laureate of the CNRS Gold Medal in 2007, Tirole is held in high esteem by his fellow economists, primarily for his fundamental contributions in five fields:
- He was one of the pioneers in the study of (rational) asset bubbles in dynamic general equilibrium.
- In collaboration with the late French economist Jean-Jacques Laffont, Tirole revolutionized the economic analysis of the regulation of network industries (telecommunications, electricity, etc.). Their work has had considerable influence, and their book
A Theory of Incentives in Regulation and Procurement
, published in 1993, remains a reference in the field.
- Tirole also updated the theory of corporate finance and organizations, proposing a comprehensive overview of modern-day corporate finance.
- As a result of his truly innovative research, industrial economics has become the preferred analytical language for experts in competition law.
- Over the past 10 years, with the economist Roland Bénabou (Princeton University), he has been conducting research combining economics and psychology.
With Laffont, Tirole played a key role in setting up an economic research complex that grew into the theme-based advanced research network Toulouse Sciences Economiques (TSE), which he directed from 2006 to 2009 and where he now serves as president. The school of thought represented by the TSE aims to be a driving force in economic expertise and debate, both in France and abroad. An internationally-renowned authority, Tirole attributes his vocation to his vision of economics as a discipline that seeks to "make the world a better place". To this end, the tools that he has developed offer concrete solutions in such fields as the environment, market rationalization and job protection.
A mathematician by training, Tirole became interested in economics while studying at École Polytechnique. At 23, he joined the Ponts et Chaussées engineering corps, with its strong tradition of excellence in economics. For his PhD, he chose the Massachusetts Institute of Technology (MIT), which at the time had one of the best economics departments in the world. He then taught at MIT for eight years, from 1984 to 1992, and has held a permanent visiting professorship there ever since. "
It is important for me to keep in touch with MIT
," he points out, "
because most economic research is done in the United States
."
Photos
of Jean Tirole are available.
To find out more:
-
Press release
for the press conference on the 2007 Gold Medal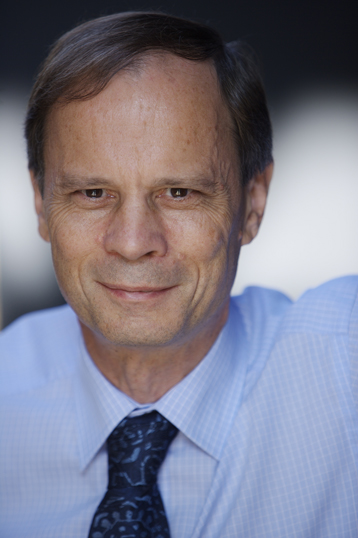 ---
© CNRS Photothèque / Christophe LEBEDINSKY
Jean Tirole.
---
Notes:
1 officially Sveriges Riksbank Prize in Economic Sciences in Memory of Alfred Nobel
2 Groupe de Recherche en Economie Mathématique et Quantitative.
3 Toulouse sciences économiques.