The panel of judges for this fourth edition, including the members of the CNRS management board, the Institute directors, the director of the CNRS Innovation and Business Relations Department, the presidents of the research alliances, and a representative of the Ministry of Education and Research, as well as prominent figures from the corporate world, have selected four laureates:
Barbara Demeneix
, professor at the Laboratoire Évolution des Régulations Endocriniennes (CNRS/MNHN).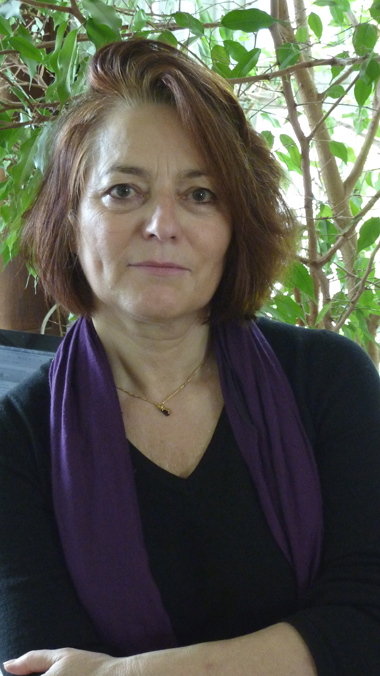 ---
© CNRS Images/Marie Mora Chevais.
Barbara Demeneix.
---
Recognized worldwide for her work in endocrinology on thyroid hormone and endocrine disruptors, Barbara Demeneix has originated a groundbreaking and unprecedented technology for identifying pollutants in industrial or hospital wastes: an in vivo system that can detect and measure the presence of endocrine disruptors in the environment. She is the co-founder of a fast-growing international company called WatchFrog, which has developed ethical tests on batrachian and fish larvae for determining the levels and impact of single or mixed chemical compounds. Unlike conventional toxicology tests, these assessments make it possible to integrate the assimilation, distribution, metabolism and transport in vivo (in tadpoles) of pollutant substances. The scientific breakthroughs enabled by Demeneix's discovery shed new light on the controversy over endocrine disruptors, and also make it possible to evaluate drinking water quality in order to prevent pathologies.
Claude Grison
, professor at Université Montpellier 2 and director of the Laboratoire Chimie Bio-Inspirée et Innovations Écologiques (CNRS/Université Montpellier 2/Stratoz).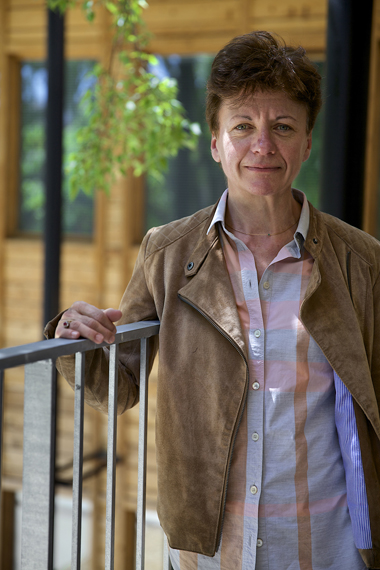 ---
© CNRS Photothèque/Thibaut Vergoz.
Claude Grison.
---
Claude Grison is internationally known for her work in the field of green chemistry, especially in the phytoremediation of mine tailings. Oriented toward bio-inspired chemistry, her activities are based on natural raw materials, the implementation of eco-compatible processes and the resolution of ecological and environmental problems posed by mining wastes. Grison was the first to develop chemical treatments in the laboratory that are non-polluting and transposable to a large scale using hyperaccumulator plants to extract zinc, manganese, copper and nickel in useful forms, leading to significant breakthroughs in the field of organic synthesis. Her work has made it possible to develop new plant-based polymetallic catalysts of organic chemical reactions from biomass contaminated with heavy metals, giving access to new high-added-value molecules with applications in the food, pharmaceuticals and cosmetics industries. Grison's research, at the interface between chemistry and ecology, has already drawn the interest of two major chemical groups in Europe and Asia through collaboration contracts. These developments have led to the founding of Stratoz, an innovative green chemistry startup that deploys the tools needed for the industrial development of this new environmentally-friendly activity.
Valentina Lazarova
, PhD, expert in process engineering for the treatment and reuse of wastewater at Suez Environnement.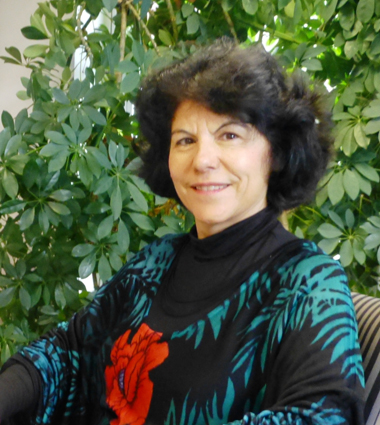 ---
© Lazarova.
Valentina Lazarova.
---
Valentina Lazarova is one of the world's leading experts in the reuse of water. Her career offers an exceptional example of the transfer of fundamental research and academic expertise to applied and multidisciplinary industrial research. Her work in the advanced treatment and reuse of wastewater has led to the development of new concepts for biological reactors, innovative processes for disinfecting wastewater, membrane bioreactors and advanced water reuse systems. Implemented in various installations around the globe, her innovations have had a key impact in the realm of water management. Her pioneering work seeks to improve the management of water and energy resources at a time of ever-increasing problems due to water stress and climate change. In recognition of her strong commitment at the international level, backed by the publication of a number of landmark papers, she has been named a life member of the International Water Academy.
Didier Roux
, physical chemist, CNRS senior researcher and research and innovation director at Groupe Saint-Gobain.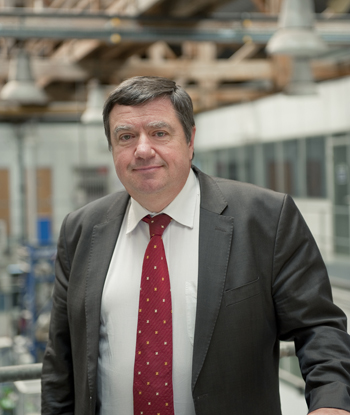 ---
© Saint-Gobain
Didier Roux.
---
Didier Roux's professional experience is a noteworthy example of a career in high-level fundamental research in parallel with the extremely fruitful transfer of knowledge to industrial sectors. One of his most significant breakthroughs is the discovery of the "sponge phase" resulting from his study of the physical behavior of fluctuating interfaces. Along the same lines, his investigation of the dynamics of organized fluids led him to identify new macroscopic objects, later dubbed "onions," that have found a great many uses in the form of chemical microreactors, biological vectors or microcapsules that can contain and transport active ingredients, with applications in the pharmaceuticals and cosmetics industries. Roux has also founded two companies, CAPSULIS and RHEOCONTROL, to promote the applications of his research. The discovery of these onion-like structures opened new horizons for him in entrepreneurship and industry, including important positions in the scientific divisions of corporations such as Rhône Poulenc, Rhodia and more recently Groupe Saint-Gobain, where he serves as research and innovation director. Under Roux's leadership, Saint-Gobain has become a driving force for innovation and R&D, engaging in numerous international academic collaborations, in particular with CNRS.
Portraits of the four winners of the 2014 CNRS Innovation Medal can be found at CNRSlejournal.fr: https://lejournal.cnrs.fr/node/392/