The nanoworld is teeming with atoms and molecules, objects invisible to the naked eye that often exhibit strange behavior. Their properties are being studied by the new discipline of nanosciences. These infinitesimally small objects, measured on the nanoscale (one billionth of a meter), are being incorporated into countless devices with practical applications - new materials, new industrial processes, new therapies. Nanotechnologies promise to revolutionize everyday life.

The objective behind the new DVD, "Nanosciences, Nanotechnologies", is to help viewers discover the nanoscale or improve their knowledge of it. The DVD features five lead-in topics:
·

What is the nanoworld?
·

Tools for observation and fabrication
·

Molecules and nanomachines
·

New electronics
·

Biology and nano-laboratories
The DVD features contributions from around 50 researchers, including internationally acclaimed scientists, such as Jean-Marie Lehn (1987 Nobel Prize in Chemistry), Albert Fert (2007 Nobel Prize in Physics), Alain Aspect (2005 CNRS Gold Medalist), and Patrick Couvreur (2007 Host Madsen Medalist). This multimedia DVD includes 18 films (run time: 160 minutes), several datasheets with timelines, examples of nano-objects and links to online resources (bibliography, downloadable brochures, and more).

After "Exploring the living cell", available in English, French and German, this new DVD comes as part of a collection of thematic DVDs produced by CNRS Images. The aim is to provide the public with an interactive and self-paced means of learning.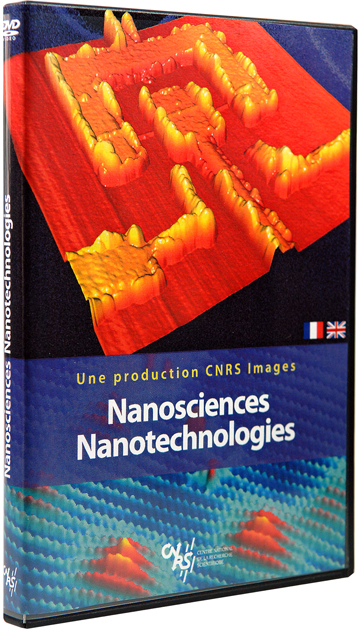 ---
© CNRS Images
(this photo is available at www.cnrs.fr/cnrs-images/nano/ Media heading)
---
For more information: www.cnrs.fr/cnrs-images/nano/
To order the DVD: http://videotheque.cnrs.fr/
Tel. +33 (0)1 45 07 59 69
videotheque.vente@cnrs-bellevue.fr
Rates: 20€ (private use) / 45€ TTC (institutional use) + shipping