Psychedelic Kidney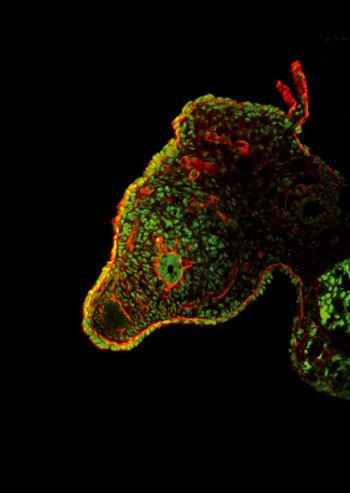 ---
© B. Moniot/CNRS Photothèque
---
This colorful creature is not an alien seahorse, but a section of the transient embryonic kidney of a female mouse embryo, observed by fluorescent microscopy by the team "Development and Pathology of the Gonad" from IGH.
1
The enchanting colors, obtained by immunoflurescence staining, highlight the ovarian Fox L2 protein (in red) and the membrane laminin protein (in green).
F.B.
Notes :
1. Institut de Génétique humaine (CNRS / Universités de Montpellier I and II).